Introducing
MOREHOUSE ONLINE
Application Available March 2021
Morehouse College, the only HBCU dedicated to developing men, is expanding its distinctive undergraduate education with a suite of online bachelor's programs in fall 2021. Applications will be accepted in March.
Men with existing college credits looking to complete their undergraduate journeys will be able to earn their bachelor's degrees from anywhere in the world. This includes men of Morehouse who paused their studies or left before obtaining their degrees.
To learn more about admission requirements, application procedures, and course offerings as information becomes available, please complete the brief form above.

We'll prepare the next generation of men of Morehouse, whether on-campus or online, to meet the crown of high expectations. The world changed a lot since our founding. And while the settings and tools we use to educate our students change with the times, our mission remains constant: to develop men who will lead lives of leadership and service."
David A. Thomas, PhD, President, Morehouse College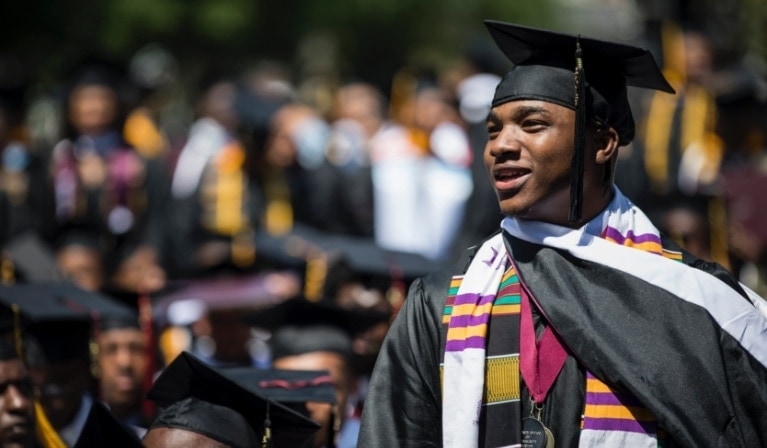 Degrees Offered
Morehouse will launch a bachelor of arts in business administration with a concentration in management and several other disciplines. Morehouse Online will include a range of studies in relevant fields that help graduates compete for in-demand jobs.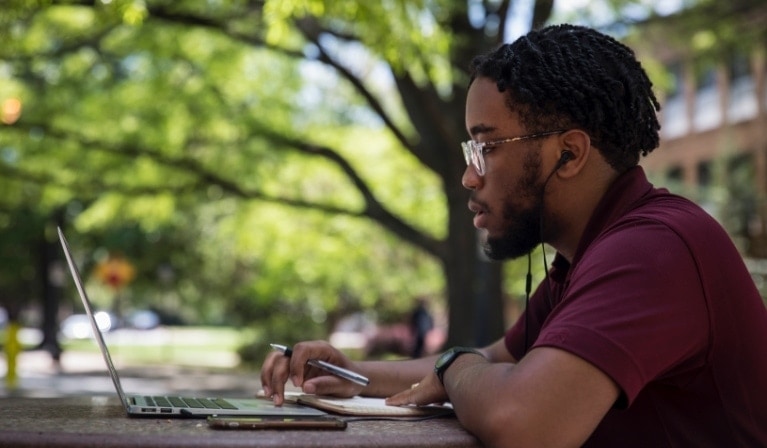 Online Learning
Classes will feature a blend of weekly live classroom experiences and rigorous asynchronous coursework for students to complete independently. Morehouse faculty will design and teach courses through an online platform that provides access to all the learning tools and resources students will need.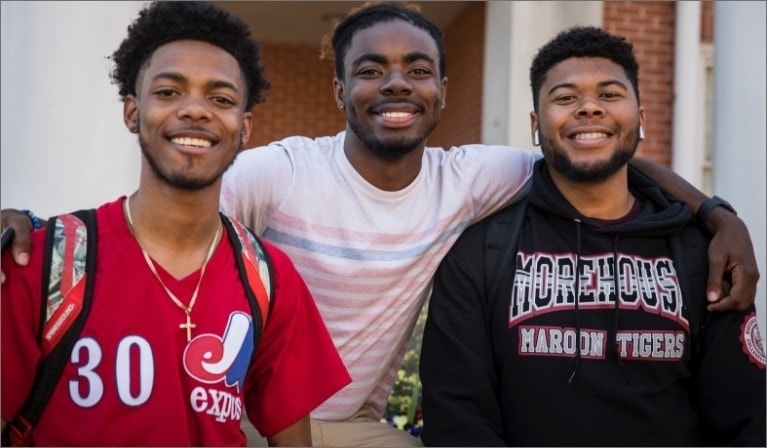 The Community
Morehouse will create opportunities for online students to engage with the broader community and participate in activities on campus (when in-person events resume). The school is committed to ensuring every student has the support he needs to thrive, including dedicated academic advisors, resources, and technical assistance.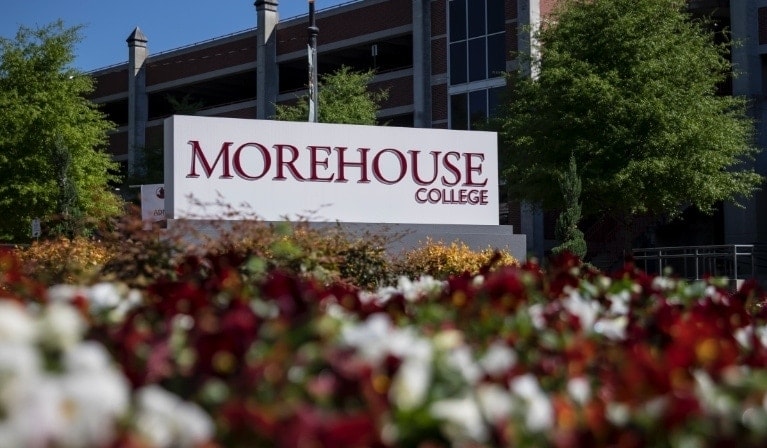 Tuition
The cost for Morehouse Online will be $600 per credit. More details about the tuition and fee schedule will be announced in March.
Morehouse College's online degree offerings are pending approval by the Southern Association of Colleges and Schools Commission on Colleges.